When I am in the middle of a difficult time, I may not feel loved by God. That's because my entire perspective is warped. The circumstances are so close to me that they seem to tower above God's love and block it from my vision. But that doesn't change the reality that God's love abounds all around me. It reaches far above me. It transcends time past and time to come.
The Lord is compassionate and gracious, slow to anger, abounding in love….For as high as the heavens are above the earth, so great is his love for those who fear him….From everlasting to everlasting the Lord's love is with those who fear him. Psalm 103: 8, 11, 17
Look at the dimensions of God's love-"high as the heavens" and "from everlasting to everlasting"!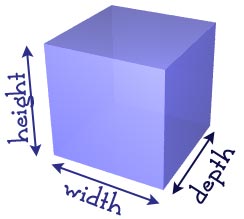 Continue reading "The Dimensions of God's Love" →