When I am in the middle of a difficult time, I may not feel loved by God. That's because my entire perspective is warped. The circumstances are so close to me that they seem to tower above God's love and block it from my vision. But that doesn't change the reality that God's love abounds all around me. It reaches far above me. It transcends time past and time to come.
The Lord is compassionate and gracious, slow to anger, abounding in love….For as high as the heavens are above the earth, so great is his love for those who fear him….From everlasting to everlasting the Lord's love is with those who fear him. Psalm 103: 8, 11, 17
Look at the dimensions of God's love-"high as the heavens" and "from everlasting to everlasting"!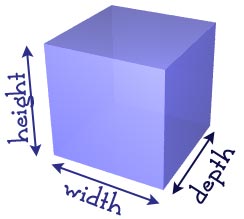 Anyone who ever saw Mount St. Helens in Washington before 1980 would have said it looked massive and permanent. Yet on May 18 of that year, the top 2,300 feet of the mountain disappeared within minutes. The blast area of the volcano covered an area of more than 150 square miles and sent thousands of tons of ash into the upper atmosphere. What looked so permanent was forever changed. God tells us that:
"Though the mountains be shaken and the hills be removed, yet my unfailing love for you will not be shaken nor my covenant of peace be removed,"says the Lord, who has compassion on you. Isaiah 54:10
Every earthquake that shakes our lives, every volcano that wreaks destruction is a reminder that while nothing in this life is everlasting, God's love for us is! Yes, everything that looks so permanent in your life may be forever changed…but God's love for you will never change.
We tend to judge God's love by the human love we know. When the people who should love us let us down and fail us, we fear God will do the same thing, especially when we know that at times we are pretty unlovable. But God's love isn't like human love. His love for us never fails. We need to hold on to the truth of God's Word-what God tells us about His love.
The apostle Paul prayed for believers who were going through hard times, "That you, being rooted and established in love, may have power, together with all the saints, to grasp how wide and long and deep is the love of Christ, and to know this love that surpasses knowledge" (Ephesians 3:17-19).
I'm not quite sure how you can know something that surpasses knowledge, but I think Paul meant that no matter how deep we probe God's love, we will never reach the end of it. We can investigate it, delve into its depths, and explore its reach…but we will never come to the end of God's love. Paul wrote:
For I am convinced that neither death nor life, neither angels nor demons, neither the present, nor the future, nor any powers, neither height nor depth, nor anything else in all creation, will be able to separate us from the love of God that is in Christ Jesus our Lord. Romans 8:38-39
So what does that mean in my life? It means I can judge my circumstances by what  know to be true about God, instead of judging God by my circumstances. It means I can truly rest in His love for me. I can close my eyes, lean back, and know that though everything I count on in life may fail, God's love will always catch me.
All the best!
~Yanique~